Black & Minoritised Women's Fund
Applications for grants of up to £10,000 are now open to charitable organisations that have a written governing document, i.e. constitutions or articles of associations.
Women's Resource Centre is offering funding to Black and minoritised led-by and for women's sector (charities and groups predominately working with women) who have been disproportionately impacted by Covid-19 with the core grants it needs to deliver critical services at this time.
The application deadline is 1 October 2021 at 3pm. 
More information including in the application guidance can be found on the Women's Resource Centre website.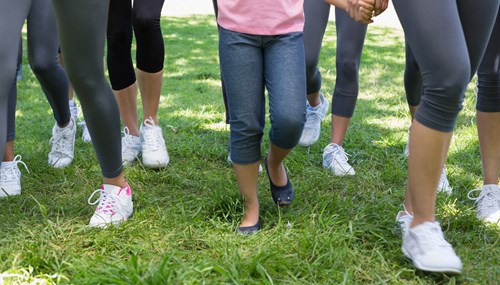 Walk it Out - Redbridge
The Walk it Out group is aimed at empowering young females and women in Redbridge to gain health and wellbeing.
The purpose is for women to lead a healthy, safe and happy life in Redbridge by walking and talking across parks and creating a safe environment where women feel acknowledged, heard and valued and are able to speak openly and share their experiences.
Every woman is unique and the group will support them by providing the information and power they need to take the initiative and make decisions to solve problems.
This group is not just about walking, it's encouraging women to have a positive mindset and believing in themselves which also helps to reduce anxiety, learn new skills and build confidence and resilience.